The Data You Need to Analyze Your Organization's Content Marketing Approach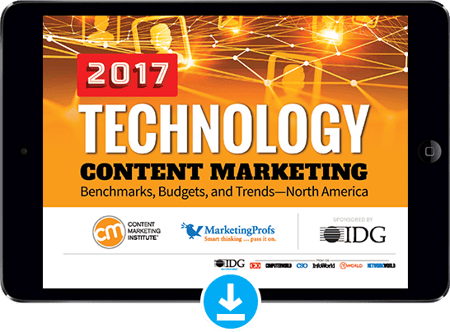 Content Marketing Institute's latest research shows technology marketers are more committed this year to increasing their content marketing efforts. According to the research,

73% plan to operate content marketing as an ongoing business process instead of simply a campaign.
However, only 24% of tech marketers say they are extremely or very successful with their overall approach to content marketing. So what specifically about their content marketing approach isn't working?

Download the report to learn:
The most effective content marketing tactics
Which channels tech marketers use to distribute content
The most important metrics for tech marketers
Grab your free copy of Technology Content Marketing 2017: Benchmarks, Budgets, and Trends—North America, by filling out the form on the right.