Customer-Centric Marketing
A guide to engaging IT decision-makers in the digital-first age
Digital transformation is putting more emphasis on the role of technology in driving the business forward – and IT decision-makers need relevant and educational information more than ever as they determine their digital business strategy. The third in our series of Customer Journey posters, this poster provides insight into the technology purchase process – who's involved, how to increase trust, etc. – while highlighting differences in the process depending on the technology being purchased.
This poster will help you:
Learn how the purchase process is evolving with the adoption of new technology
Ensure your sales team is aware of your customers' preferences for proper engagement
Understand the factors and content that help elevate relationships with IT decision-makers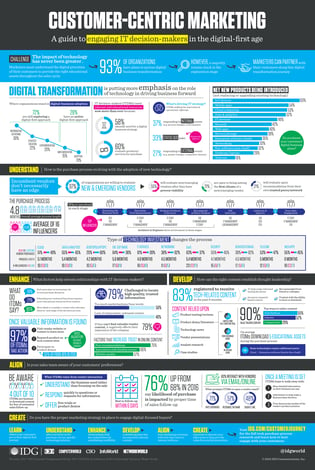 Download a PDF of this poster by filling out the form to the right.