The Insight You Need To Optimize Your 2017 Demand Generation Activities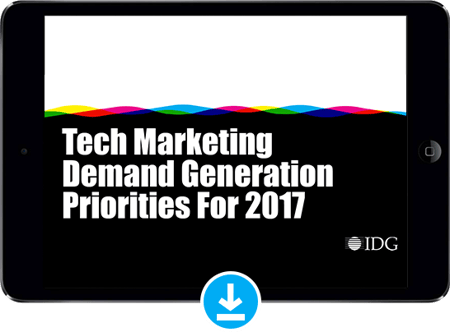 IDG's latest demand generation research shows that technology marketers are focused on aligning their content with their demand generation strategies in order to personalize the experience and drive more conversion. Account-based marketing is also a priority with 42% of tech marketers saying they will increase their focus on ABM in 2017.
Download this report to learn:
The top 3 demand gen priorities for tech marketers
Insights to optimize your demand generation activities
The biggest challenges with account-based marketing
Grab your free copy of Tech Marketing Demand Generation Priorities for 2017 by filling out the form on the right.