Insight Into Key Programmatic Media Buying Priorities, Challenges and Trends for 2017 and Beyond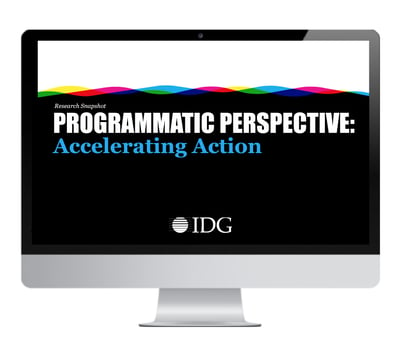 Programmatic ad buying is rapidly rising. Total worldwide display advertising transacted through programmatic platforms will increase from $7.6 billion in 2014 to $56.1 billion in 2019.
Despite programmatic's growth in the technology space, there are still challenges with scale, depth and trust regarding performance of inventory, viewability and fraud. 55% of programmatic buyers say viewability is the most significant challenge for buyers in the private marketplace.
Download the research snapshot to learn:
Factors critical to success in programmatic campaigns
Top benefits to executing private marketplace deals with publishers
How programmatic buyers achieve better viewability and combat fraud
Grab your free snapshot of IDG TechNetwork's 2017 programmatic buying study, Programmatic Perspective: Accelerating Action, by filling out the form on the right.