Understand Digital-First Adoption Plans
Based on the 2019 Digital Business research, this executive summary outlines organizations' current and future digital-first adoption plans. For most organizations, digital transformation has gone from a leading-edge ambition to a business imperative. IT strategies have become more interwoven with business strategy as companies look for new ways to engage with customers, bring more innovation to the workforce and develop new methods for collecting data insights.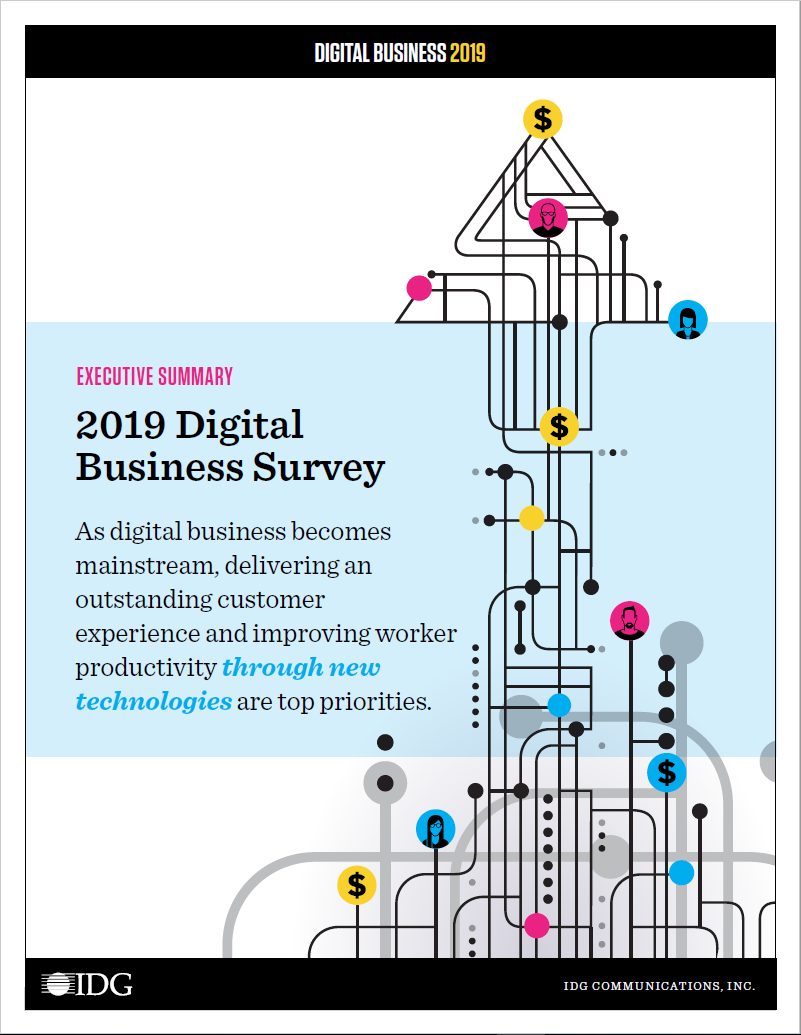 Download the executive summary to gain deeper insights into:
The multiple meanings and objectives of digital business depending on the organization.
Where digital business dollars are expected to be allocated towards within the next year.


Who leads and has ownership of each digital transformation stage.
If organizations have experienced revenue growth due to digital business, and how they measure success.

Grab your copy of the 2019 Digital Business executive summary by filling out the form to the right.