CIOs Take the Reins in the Year of the Pandemic
CIO's 20th annual State of the CIO research helps define the role of the CIO as businesses continue to navigate a new tech landscape. Over the past 20 years that this research has been fielded, CIOs have shared insights during challenging and prosperous times and this year is no different. Due to the impact of the pandemic, 82% of CIOs say that they have implemented new technologies, IT strategies and/or methodologies. This summary goes deeper into how current socio-economic conditions, such as the global pandemic, are shaping IT leaders' roles and driving increased importance around certain business and technology initiatives.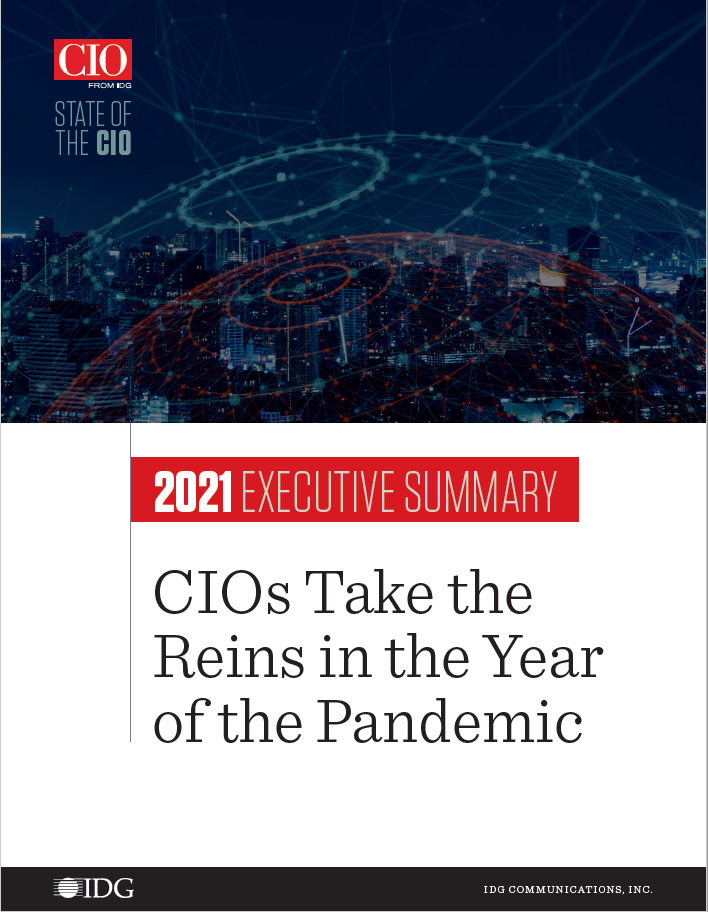 Download this executive summary to learn:
How the CIO took the reins and led the business to success in the year of the pandemic
Which areas the CIO is focusing their time and expertise on now and in the next 3 years
If the pandemic impacted 2020 tech budgets and how future IT budgets will shift
The technology and business initiatives that will drive IT investment in 2021
How IT is focusing on diversity and inclusion in the workplace
Download your copy of the 2021 State of the CIO Executive Summary by filling out the form.