CIOs' Leadership Stock Rises in the Year of the Pandemic
The CIO's shift from tech-centric manager to business strategist and transformational leader has been steadily evolving over the last few years. Then came the COVID-19 pandemic which accelerated the shift and solidified the CIO's status among the business. Based on the 2021 State of the CIO research, this white paper looks at how the CIO role and responsibilities evolved due to the pandemic, what they plan to focus on in the upcoming year and the challenges presented to them.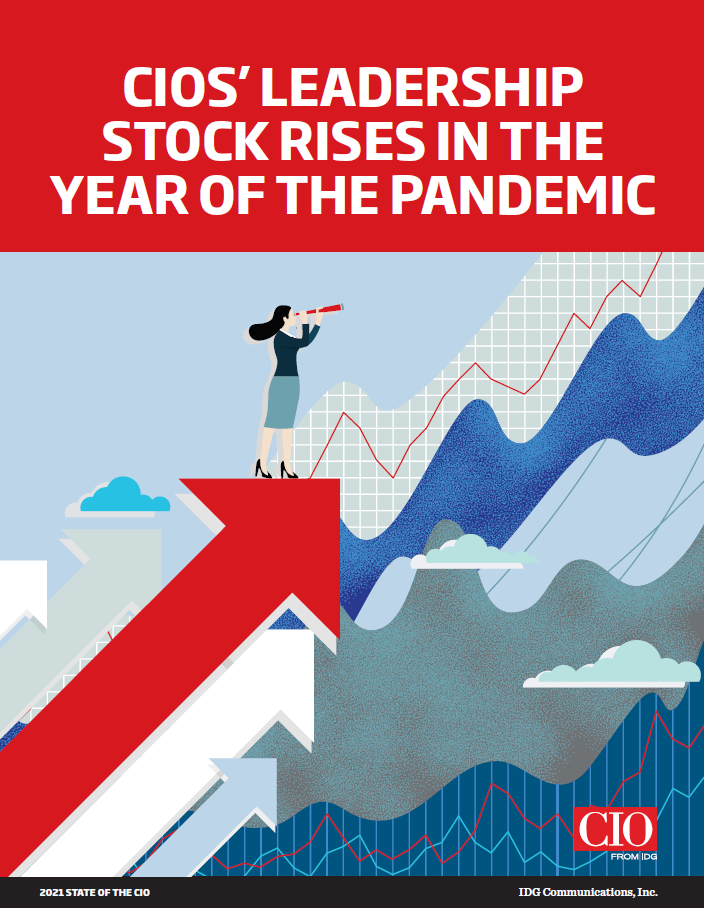 In this white paper you will find insights on:
Key takeaways from CIOs as they reflect on the past year and share how they navigated the new technology landscape
How the CIO orchestrated the shift to remote work and led digital innovation during the year of the pandemic
Which areas the CIO is focusing their time and expertise on now and in the next 3 years
How the CIO role is expanding into new responsibilities and the challenges expected to come with these additions
Download your copy of the 2021 State of the CIO white paper by filling out the form to the right.