Expanding Number of Tech Influencers
Raises the Bar for Content Marketers
The buying cycle is more complex than ever, with 21 IT and business decision-makers involved, on average. The good news for technology providers is that they can break through any barriers with content that educates and appeals to the specific needs of the prospects. The 2019 Customer Engagement white paper outlines the preferred content types relied upon throughout the technology purchase process overall and specifically by stages. The study found that 84% of ITDMs are willing to share information with a tech vendor to gain access to content, but it's important to provide the correct content.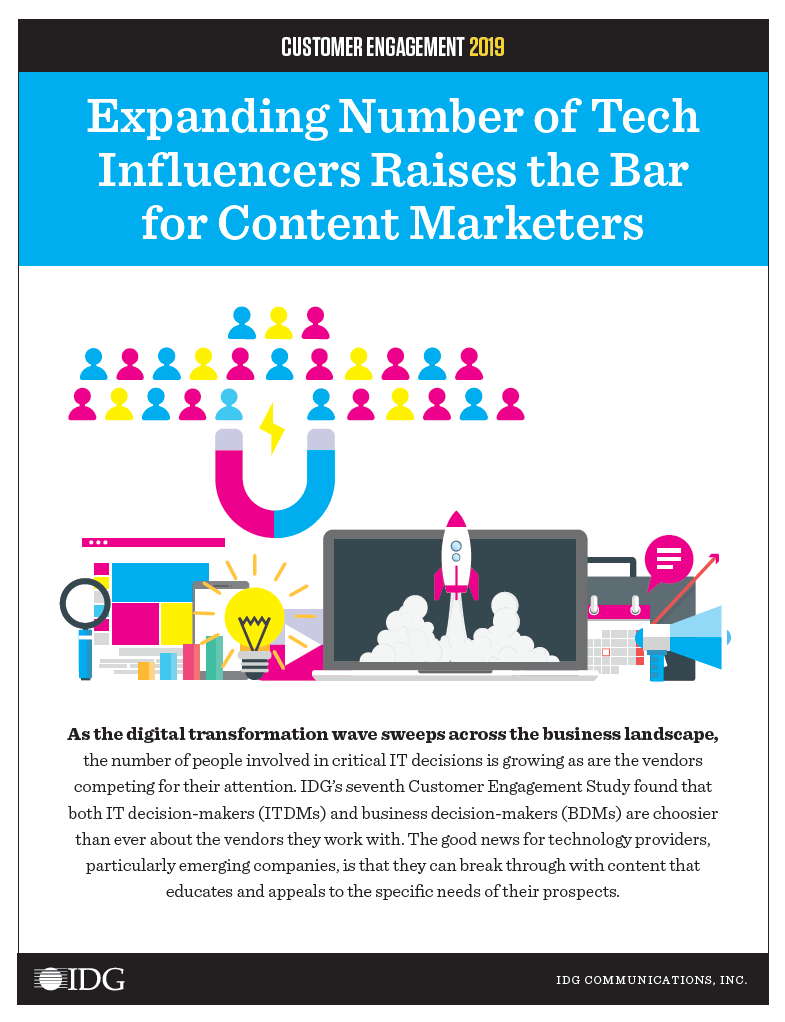 Download this white paper to learn:
How IT vendors can maintain their customer base - by providing a great customer experience or showing honesty/transparency throughout the sales process.
The content consumption preferences for ITDMs depending on different stages of the buying cycle.
Common challenges that ITDMs face when trying to find valuable content, and the factors that cause them to abandon a vendor during the research phase.
Everything you need to know about the use of podcasts and video - length, type, where ITDMs watch/listen.