CIOs Embrace Strategist Charter as Digital Business Matures

IT leaders are expanding beyond a technology role, and driving new revenue streams and business models as organizations advance in their digital transformation journeys. The 2019 State of the CIO white paper shares data from the 2019 research, as well as insight from current CIOs, to explore the strategic role of the CIO along with their priorities and challenges for the upcoming year.

2020 STATE OF THE CIO RESEARCH RELEASED - DON'T MISS THE LATEST RESULTS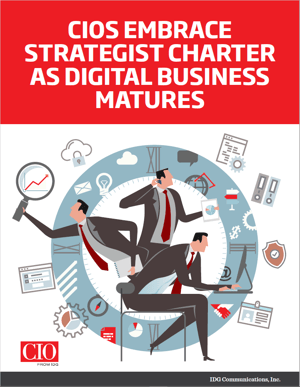 Download the white paper to learn:
How CIOs are currently allocating their time, and their expectation to focus on more strategic tasks in the future.
The expansion of CIO responsibilities, including areas of the business where they are taking on new projects.
Where CIOs feel they will have difficulty finding talent and the correct skill sets needed for digital transformation success.
The business and technology initiatives that will drive the most IT investment in 2019.
Grab your copy of the 2019 State of the CIO white paper by filling out the form to the right.