Partner Marketing: Success Starts With Having a Plan
Partner marketing has gone from a benefit enjoyed by only the largest firms to an essential component of a modern sales and marketing ecosystem. IDG's Partner Marketing research study helps defines the value of partner marketing along with the benefits and challenges that marketers experience. The good news is that the value of partner marketing is being recognized - 62% of marketers view partner marketing as a necessary tactic that provides great value.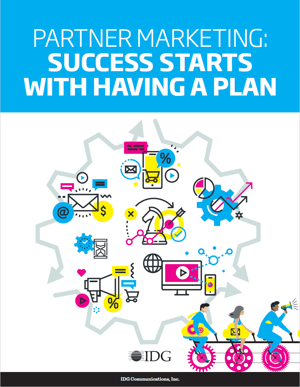 The white paper will provide insight into:
The types of partners that marketers rely on the most and how partner marketing budgets are expected to shift over the next two years.
How partner marketing initiatives and challenges differ by whether or not an organization has a documented partner marketing strategy.
The key metrics that marketers use to measure the success of their partner marketing programs and also which programs yield the most success.
Where partner marketing dollars are going - demand gen, events, social, etc.


Grab your copy of the

2020 Partner Marketing white paper by filling out the form to the right.