CIOs Secure Elusive C-Suite Respectability
As IT leaders take charge of an expansive business strategy and revenue-generation portfolio, they are finally scoring recognition for their leadership talents. This white paper, based on the 2020 State of the CIO research, outlines the areas where the CIO's role is developing, the tasks that currently make up their responsibilities, and the tasks they expect to spend more time on in the next three years. We see increased alignment in expected tech and business initiatives from IT and line of business, which further proves the fact that IT is growing as a strategic business partner.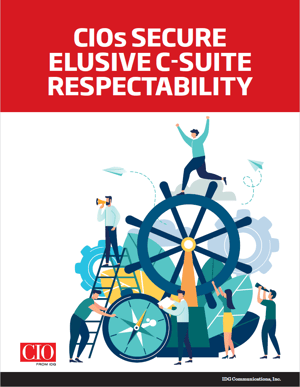 Download the white paper to learn:

How the CIO and IT team are taking on new responsibilities, in areas including data & analytics and cybersecurity

First-hand remarks from current CIOs on their role and how their IT department partners with business leaders throughout the organization

The technology and business initiatives that CIOs expect to drive the most IT investment over the next 12 months

How CIOs are tasked with creating revenue-generating initiatives and bettering the customer experience


Download your copy of the 2020 State of the CIO white paper by filling out the form.