Join CSO for an Exclusive Security
Research Breakfast
November 8, 2018 | Palo Alto, CA
The state of security is constantly in flux as malicious attackers look for vulnerabilities and organizations evaluate their risk tolerance. What are the growing challenges, top researched solutions, and spending opportunities for the future in security?
Learn the answers to these questions and much more from the results of our annual security research, including IDG's Security Priorities and CyberCrime Watch research. This informative research breakfast will provide an intimate setting to network with your colleagues— and marketing peers—as well as executives from IDG.
8:30AM – 9:00AM Networking & Breakfast
9:15AM – 10:30AM Presentation of security research by Bob Bragdon
Questions: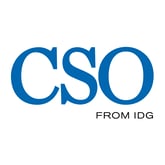 *Qualification criteria:
The CSO Security Priorities Breakfast
is produced for marketing professionals in the technology space. Therefore, all attendees must hold a marketing position. Your application to attend will be reviewed to ensure qualification. Registration status will be confirmed within 48 hours. IDG reserves the right to deny registration on a case by case basis.